1998 Traicionera Realidad CD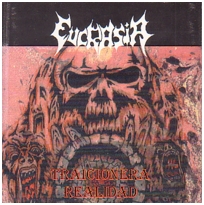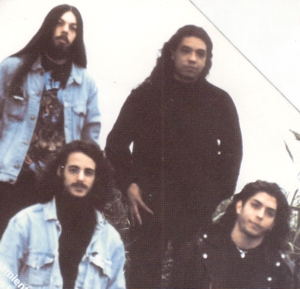 EUCRASIA waren eine Thrash Band aus Buenos Aires. Die CD ist eine Eigenpressung, die sehr schwer zu finden ist. Ihre Musik ist eine Mischung aus traditionellem Metal und Thrash. Die Stimme ist aber viel extremer, und mehr Death Metal. Leider konnte ich nichts weiter über sie herausfinden. Es scheint aber so, dass sie nicht mehr existieren.
---
EUCRASIA was a Thrash Band from Buenos Aires. The CD is an independent production and very hard to find. The music is a mix from traditional Metal and Thrash. But the vocals are much more extreme, like from a Death Metal band. I could not find out anything about the history of this band, but I guess they do not exist anymore.
---
Version espanol en construccion!