1995 A New Damage CD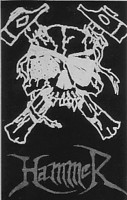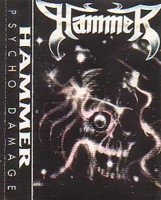 Dies ist eine der wenigen Bands aus Cordoba die es zu einer CD gebracht haben. In dieser Provinz im Westen hatten sie wohl sogar internationale Ambitionen, denn sie singen in englisch. Die Demos waren noch heftiger Thrash, der OK war, aber auf ihrer CD schwimmen sie in PANTERA Trend Gewässern.
---
This is one of the few bands from Cordoba, who made a CD. They may be even had international ambitions, as they sing in English, and play trend Metal a la PANTHERA. The demos before where more traditional Thrash.
---
Esta es una de las pocas bandas de Cordoba, que han hecho un CD. Incluso tienen ambiciones internacionales, ya que cantan en ingles, y tocan al estilo PANTERA. Sus demos anteriores eran de Metal mas tradicional.