2001 Voluntad CD Demo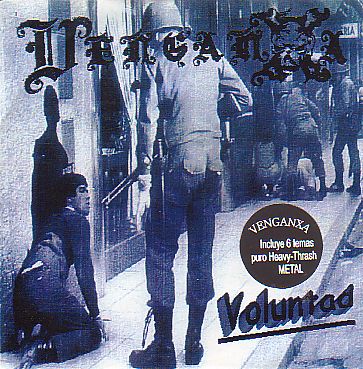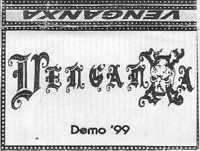 VENGANXA kommen aus San Miguel in der Provinz Buenos Aires. 1999 veröffentlichten sie ein gutes Power Metal Demo. Ihre Demo CD, mit neuem Basser und Drummer, im Jahre 2001 enthält etwas mehr Thrash Einflüsse! Die Aufnahmequalität ist nicht so berauschend, aber sie geben sich Mühe und die Kompositionen ganz gut! Die Texte sind sehr kritisch und anklagend!
---
VENGANXA come from San Miguel in the province of Buenos Aires. In 1999 they released a good Power Metal demo! The demo CD in 2001, with new bass player and drummer, contains a bit more Thrash influences! The quality of the recording is not so good, but they try hard and the compositions are good! The lyrics are very accusing and critical!
---
VENGANXA viene de San Miguel en la provincia de Buenos Aires. En 1999 lanzaron un buen demo de Power Metal! El demo CD en el 2001, con un nuevo bajista y baterista contiene influencias mas thrasheras! La calidad de la grabación no es tan buena pero tratan duro y las composiciones son buenas! Las letras acusadoras y criticas!