1998 Way For Freedom, Demo CD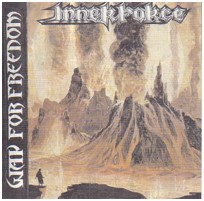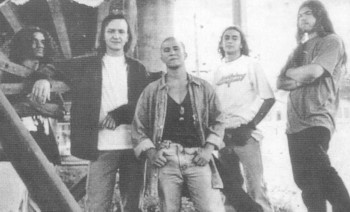 Dies waren 5 junge Burschen aus Limeira bei Sao Pulo, die dem progressiven Metal frönten! Die Brüder Mauricio (voc.) und Francis Oliveira (keyb.) gründeten die Band 1996. Ihre 7 Track Demo CD 1998 enthält klassisch angehauchten, progressiven Metal. Der Gitarrist Fabio Romano steuert ein paar sehr schöne Solis bei, aber Sänger Mauricio wirkt doch etwas danneben! Da man seit dem Demo nichts mehr von ihnen gehört hat, schätze ich mal, dass es sie nicht mehr gibt!
---
This were 5 young guys from Limeira, close to Sao Pulo, who liked progressive Metal! The brothers Mauricio (voc.) and Francis Oliveira (keyb.) founded the band in 1996. Their 7 Track demo CD in 1998 contains classical influenced progressive Metal. Fabio Romano put some very good guitar parts at this demo, but singer Mauricio is not very good! As I never herd about them again after this d I guess they do not exist anymore!
---
Banda formada em Limeira, interior de SP, por 5 rapazes que gostam de Metal progressivo. Os irmãos Maurício (v) e Francis Oliveira ( K) montaram a banda em 1996. O CD demo com 7 faixas, lançado em 1998, contém o clássico Metal Progressivo. Fábio Romano colocou algumas ótimas partes de guitarra nesta demo, mas o vocalista Maurício não é dos melhores. Como nunca ouvi mais nada a respeito deles depois deste CD, suponho que não existam mais.