1997 Energy CD
2001 In Metal - The Return, demo CD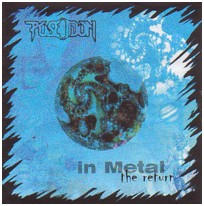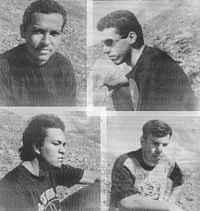 Dieses Eigengewächs aus Sao Paulo liefert mal etwas völlig eigenständiges ab. Der erste Name von ihnen war SHITNESS!!, sie machen 3 Demos und sind mit einem Track auf dem "Falange Rock II" Sampler. Normaler Metal der ein bischen düsterer und doomig ist wurde von ihnen gemacht. Hört sich gut an, dannach wurde es aber still um die Jungs. Im jahre 2001 erschien dann noch ein Demo, das sich "The Return" nennt. Die 3 Tracks darauf sind auch guter, einfacher und abwechslungsreicher Metal. Mit dem Return scheint es aber auch nicht geklappt zu haben, da die angegebene Page schon nicht mehr funktioniert!
---
This independent band from Sao Paulo delivered a really home grown product in a very own style. Their first name was SHITNESS!! They released 3 demos, and could put one song on the "Falange Rock II" compilation. Their music is traditional Metal with a dark touch of Doom. It sounds really good, but it became quiet after this release. Only in 2001 a demo CD, called "The Return", was made. It contains 3 good, sinple and diverse Metal tracks. But seems this "Return" was only short living, as the noted homepage is not available anymore!
---
Esta banda independente de São Paulo nos traz um produto em estilo bem particular. O primeiro nome deles foi SHITNESS! Gravaram 3 demos e conseguiram colocar uma música na coletânea "Falange Rock II". A música é um Metal tradicional com toques de doom. Soa muito bem. Somente em 2001 um CD demo chamado "The Return" foi feito. Ele contém faixas de um bom, simples e difersificado Metal, mas parece que este Return foi curto e como visto na homepage não está mais disponível!