1998 A Estrada De Rock CD
2001 Raising From The Dead, Demo CD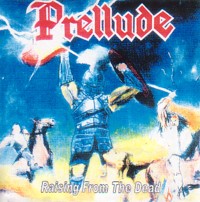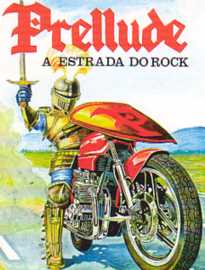 Eine der wenigen Metal Bands die in den 90ern noch portugiesisch sangen. Sie kommen aus einem Vorort von Sao Paulo, der sich Mogi das Cruzes nennt. Die Band ist seit 1995 zusammen, und totale Fans des alten 80er Metal. Ihr erster Release 1998 war gleich eine richtige CD. Sie hätten vielleicht noch ein wenig warten sollen, da die Musik noch recht simpel ist, und doch eher der Qualität eines Demos entspricht! Der Gesang ist auch nicht so doll. Das Cover mit einem Ritter auf dem Motorrad, mag Metaller noch angelockt haben, sie werden aber von dem Standard der Scheibe sicher nicht so begeistert gewesen sein! Einige Jahre später erschien nun eine Demo CD, die musikalisch und vom Gesang her schon viel besser ist! Ausserdem singen sie nun in Englisch, mit richtig kernigen Lyrics wie "We fight for Metal" und "The weaks can whine". Im Jahre 2002 erschien noch ein Demo Tape mit dem Namen "The great war", und sie konnten Songs auf einigen Samplern plazieren, z.B. auf "Rock Soldiers 7", und der argentinischen "Hermandad Metalica" Serie! Leider funktioniert die angegebene Homepage nicht!
---
This is one of the few bands that still sang in Portuguese in the 90s. They came from a suburb of Sao Paulo, called Mogi das Cruzes. The band is together since 1995, and they are total fans of old 80s Metal. The first release 1998 was directly a full CD. They should have may be waited a little longer, as the songs are only very simple Metal, and the singer is not very good either! The cover with a knight on a motorbike had may be hooked some Metal fans, but I guess they were disappointed by the standard of this album! Some years later there appeared a Demo CD, where the music and the vocals are much better! The lyrics changed also to English, with really True Metal titles, like "We fight for Metal" and "The weaks can whine". In the year 2002 a demo tape with the name "The great war" was released, and they could place some songs on compilations like "Rock Soldiers 7" and the argentinian series "Hermandad Metalica"! Sadly the noted homepage adress does not work yet!
---
Esta é uma das poucas bandas que ainda cantam em português. Eles são de Moji das Cruzes. A banda está junta desde 1995 e são fãs confessos do Metal oitentista. O primeiro lançamento de 1998 já foi um CD completo. Eles deveriam ter esperado um pouco mais, pois as músicas são bem simples e o vocalista não é muito bom. A capa com um cavaleiro em cima de uma moto deve ter interessado a alguns fãs, mas creio que ficaram desapontados. Alguns anos mais tarde, eles lançaram um CD demo, onde a música e os vocais são bem melhores. As letras mudaram para o inglês e os títulos são totalmente "True metal": "We fight for Metal", "The weaks can whine". Em 2002, uma fita demo foi lançada com o nome "The great war" e conseguiram colocar algumas músicas nas coletâneas "Rock Soldiers 7" e na série argentina "Hermandad Metalica". Infelizmente o endereço na internet não está mais ativo.