2004 Filipensis CD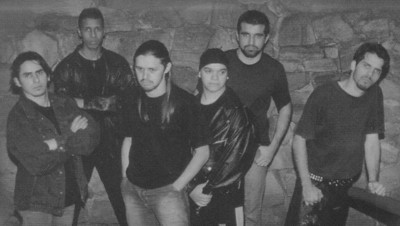 Dies ist eine christliche Metal Band aus der Provinz Sao Paulo. Mehr kan ich euch zu ihnen nicht sagen, da ein Jahr nach Erscheinen der CD, die Homepage schon nicht mehr geht! Ihre Musik ist jedenfalls sehr melodischer Metal, der aber auch abwechslungsreich ist.
---
This is a christian Metal band from the Province of Sao Paulo. But I can not tell you more about them, as one year after the release of the CD, the homepage does not work anymore! The music is very melodic Metal, but also very diverse. May be their homepage works soon again.
Homepage: http://www.seculo1.cjb.net
---
Esta é uma banda de Christian Metal proviniente do estado de SP, mas não posso falar muito sobre eles já que um ano depois do lançamento do CD a homepage da banda não funcionava mais! A música é um Metal bem melódico, mas bem diversificado também.