1998 Down The Ages CD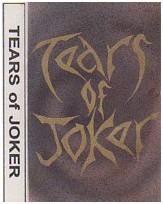 3 weitere junge talentierte Burschen aus dem unerschöpflichen Reservoir von Sao Paulo. Sie brachten eine gute melodische Power Metal Scheibe heraus. Zum Glück haben sie nicht zu viel Teutonenmetal gehört, sondern sind eher mit einer guten US Underground Band zu vergleichen mit ganz leichten progressiven Parts. Ihr Demo von 1994 war auch schon sehr gut!
---
This are again 3 young guys out of the never ending stream of talents in Sao Paulo, and they released this melodic Power Metal album. But they are not part of this huge wave of Teutonic Metal worshippers, and look instead to the US Metal underground, who play Power Metal with slight progressive influence. Their demo from 1994 was already very good!
---
Novamente 3 jovens rapazes mostrando seus infindáveis talentos em São Paulo, lançararam este álbum de Power Metal melódico, mas não fazem parte da grande onda melódica alemã, eles estão mais próximos do Metal underground dos EUA que tocam Power Metal com uma leve influência progressiva.