2004 Another Sun CD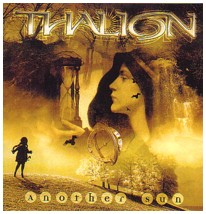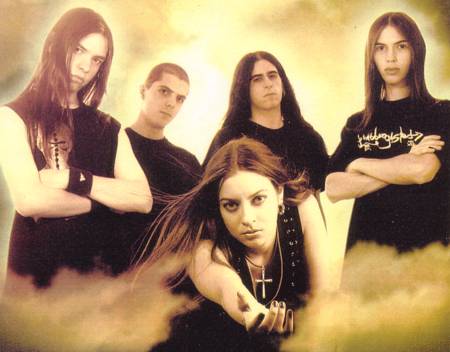 THALION ist eine melodische Power Metal Band mit Elfengesang. Die Sängerin trällert nicht ganz so operettenhaft wie NIGHTWISH, sondern singt etwas kraftvoller. Leider funktioniert ihre angegebene Homepage nicht, und auch auf der Label Page von "Hellion" Brasilien kann man nichts über sie herausfinden! Vielleicht geht die Page ja wieder irgendwann!
---
THALION is a melodic Power Metal band with elfonian vocals. The singer trills not so much like in an operetta, like NIGHTWISH, and is more powerfull. Sadly the homepage does not work, and also their label page from "Hellion" Brazil does not have any infos. May be their page will work again and I can tell more in the future!
---
O THALION é uma banda de Power Metal melódico. Infelizmente a homepage da banda não está funcionando e a gravadora deles, "Hellion" não tem muita informação também. Talvez a página deles volte a funcionar novamente e eu poderei dar mais detalhes sobre a banda!