1990 Tiempo Perfecto LP/CD (2001)
1993 Enciendelo CD
1995 Veinte Para Los Doce CD
1997 Nivel 3 CD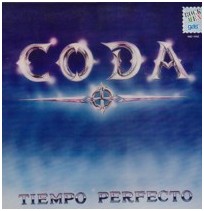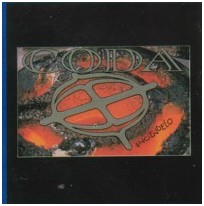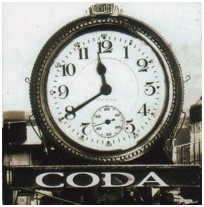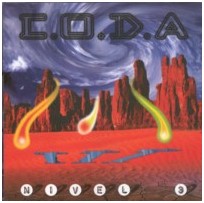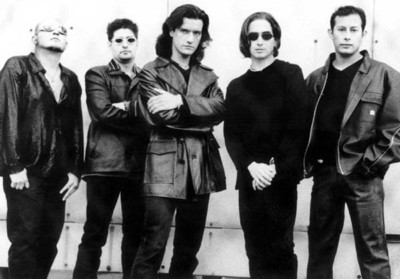 Die Band CODA wurde im Jahre 1989 von in der Szene bekannten Musikern gegründet! Der Sänger Salvador Aguilar kam von MEGATON, und die anderen kamen z.B. von RAMSES und MAKINA. Mit dem grandiosen Power und Speed Metal von MEGATON und RAMSES hatten sie aber nichts mehr am Hut, sie wollten soften Hard Rock spielen. Das erste Album erschien noch auf dem legendären "Gas" Label, und ist wie alles von dort selten! Auf dem Album spielen sie professionellen AOR lastigen Hard Rock der US Schule. Die nächsten Alben erschienen beim Riesen "Sony" und sind reiner AOR, und auch sehr gut gemacht! Da sie in spanisch singen war ihre Bekanntheit aber auserhalb Mexikos begrenzt. Sie spielten in einigen Ländern Zentralamerikas, und in Texas und Chicago, aber speziell dort dürfte in diesen Jahren mit dem Musik Stil nicht viel zu holen gewesen sein! Das dritte Album wurde in England eingespielt. Beim vierten Album wechselten sie den Stil nochmals, und dannach hatten sie einige Turbulenzen! Sie wechselten Sänger und Label (zu Polygram/Universal), bei denen sie erstmal eine lange Zeit auf Eis lagen, und wodurch weitere Wechsel im Line Up stattfanden. Sie machten dann ohne Label weiter, und sind immer noch live aktiv, aber ein weiteres Album lässt noch auf sich warten! Die offizielle Homepage funktioniert nicht mehr!
---
The band CODA was founded in 1989 from some known musicians of the Mexican Metal scene! The singer Salvador Aguilar came from MEGATON, and the others came for example from RAMSES and MAKINA. But the fantastic Power and Speed Metal of their old bands MEGATON and RAMSES was not interesting for them anymore! They liked to play soft Hard Rock! The first album was released on the "Gas" label, and is rare as all the outputs of this label! At this album they played an professional AOR / Hard Rock mix in the US style. The next releases were made by the major company "Sony" and is pure AOR, and also very profiessional. One reason why they were not much known outside Mexico was sure, that they sing in spanish! They played in some coutries of Central America, and in Texas and Chicago, but especially in the US this kind of music was at this time very unpopular! The third album was recorded in England. With the 4. release they changed the style a bit, and after this, a lot of problems started. First they exchanged singer and label (to Polygram/Universal), which put them on ice for a long time! Through this some more change of members happened. Finally they continued independent, and were all the time active at the live front. But there is still no new album out. The official homepage does not work anymore!
---
Conocidos Metaleros de la escena Mexicana, fueron fundar esta banda en 1989! Cantante Salvador Aguilar viene de MEGATON, y otros vienen de RAMSES y MAKINA. Pero el fantastico Power y Speed Metal de sus viejad bandas MEGATON y RAMSES no fue mas interesante para ellos! Les gustaba tocar un Hard Rock suave! Su 1er disco fue lanzado en el sello "Gas", y es raro, como todo lo de este sello! Este disco tiene una profesional mezcla de AOR / Hard Rock al estilo USA. El siguiente lanzamiento fue hecho por la compania "Sony" y es puro AOR, y tambien mucho mas profesional.La razon por la cual no fueron mucho mas conocidos mas allà de México es clara, cantan en espaņol! Tocaron en algunos paises de America Central y en Texas y Chicago, pero especialmente en USA esta clase de musica era para nada popular! El 3er disco fue grabado en Inglaterra.Con el 4to lanzamiento cambiaron un poquito el estilo y, después de esto, un monton de problemas empezaron. 1ero, cambiaron de cantante y sello (a Polygram/Universal), lo que los pueso sobre el hielo durante un largo tiempo! A traves de esto hubo un cambio de miembros.Finalmente continuaron siendo independientes t estuvieron todo el tiempo activos en vivo. Pero todavía ningun disco nuevo, la pagina oficial no anda mas!