1988 Historias De Fantasma LP (Geschichten des Geistes / Stories of Ghosts)
1998 Ilegal CD (Under the name SKIRLA)
2003 Sobreviviente CD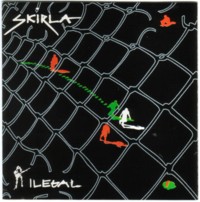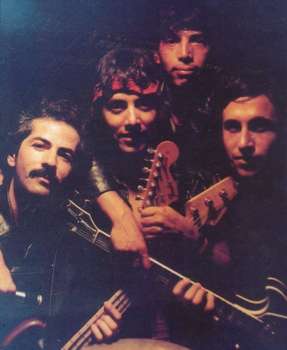 ESKIRLA ist eine Band aus Chihuahua im Norden Mexicos, die von Rodolfo Borja gegründet wurde. Sie machten eine nette Scheibe im alten 80er Hard Rock Stil! Da sie aus einer abgelegeneren Provinz kamen war in alten Magazinen keinerlei Informationen zu finden! Diese Scheibe ist selten, da sie auf einenm kleinen Label herauskam, und vielleicht hauptsächlich in iher Heimatprovinz verkauft wurde! Sie spielten guten Hard Rock im alten Stil (keinen späteren Poser Schwanzrock Kram)! Nur der Song Maria ist ein Totalausfall und nervt! Später wechselten sie ihren Namen in SKIRLA und brachten bisher 2 CDs heraus die ich nicht besitze und worüber ich deshalb nichts sagen kann! Es scheint aber mehr reine Rock Musik zu sein. Das Album "Sobreviviente" wurde schon vor einigen Jahren aufgenommen, kam aber erst 2003 heraus! Die Band besteht noch heute, ist aber anscheinend weiterhin nur von lokaler Bedeutung.
---
ESKIRLA is a band from Chihuahua in the north of Mexico, which was founded by Rodolfo Borja. Their album is a little gem of old 80s Hard Rock! Because they lived in a more remote province there were no informations to find about them in old Metal Magazines. The record is hard to find, as it was released on a small label, and may be mainly sold in their native province. The music is good old style Hard Rock (no Poser shit)! Only the song "Maria" is really nerving! Later they changed the name to SKIRLA and released an album called "Ilusiones". This I do not own, so I have no idea which style they played here. But seems it is more straight Rock music. Some years ago they recorded another album called "Sobreviviente", which neded till 2003 to be released. The band exists till today under the leadership of Rodolfo Borja, but still has only local influence.
---
Version Espanol en construccion!