2001 Al Sur De La Marginacion CD-R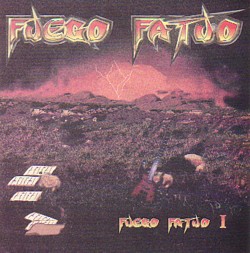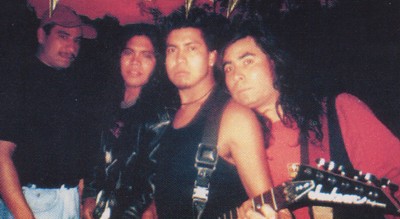 Diese CD enthält leider gar keine Informationen, woher die Band kommt, sie enthält nur einen kleinen Vermerk "Made in Mexico"! Sie spielen einfach gestrickten Hard Rock / Metal im 80er Stil. Einige Stücken gehen gut ab, andere sind ruhiger. Da auf dem Cover auch vermerkt ist "Fugo Fatuo I", nehme ich mal an, dass es das erste album von ihnen ist! Der Song "Senorita" ist eine richtig kleine Hymne zum mitsingen, ...wenn man ein paar Bier intus hat!
---
Thois CD contains no informations from where they are, but there is a small mark "Hecho en Mexico". They play very simple Hard Rock / Metal in the 80s style. Some tracks are really powerful, and some are more Hard Rock. As at the cover is also a mark "Fugo Fatuo I", I guess it is the first album of them. The song "Senorita" is a real small hymn which you can sing along, ....when you had some beer!
---
Version espanol en construccion!